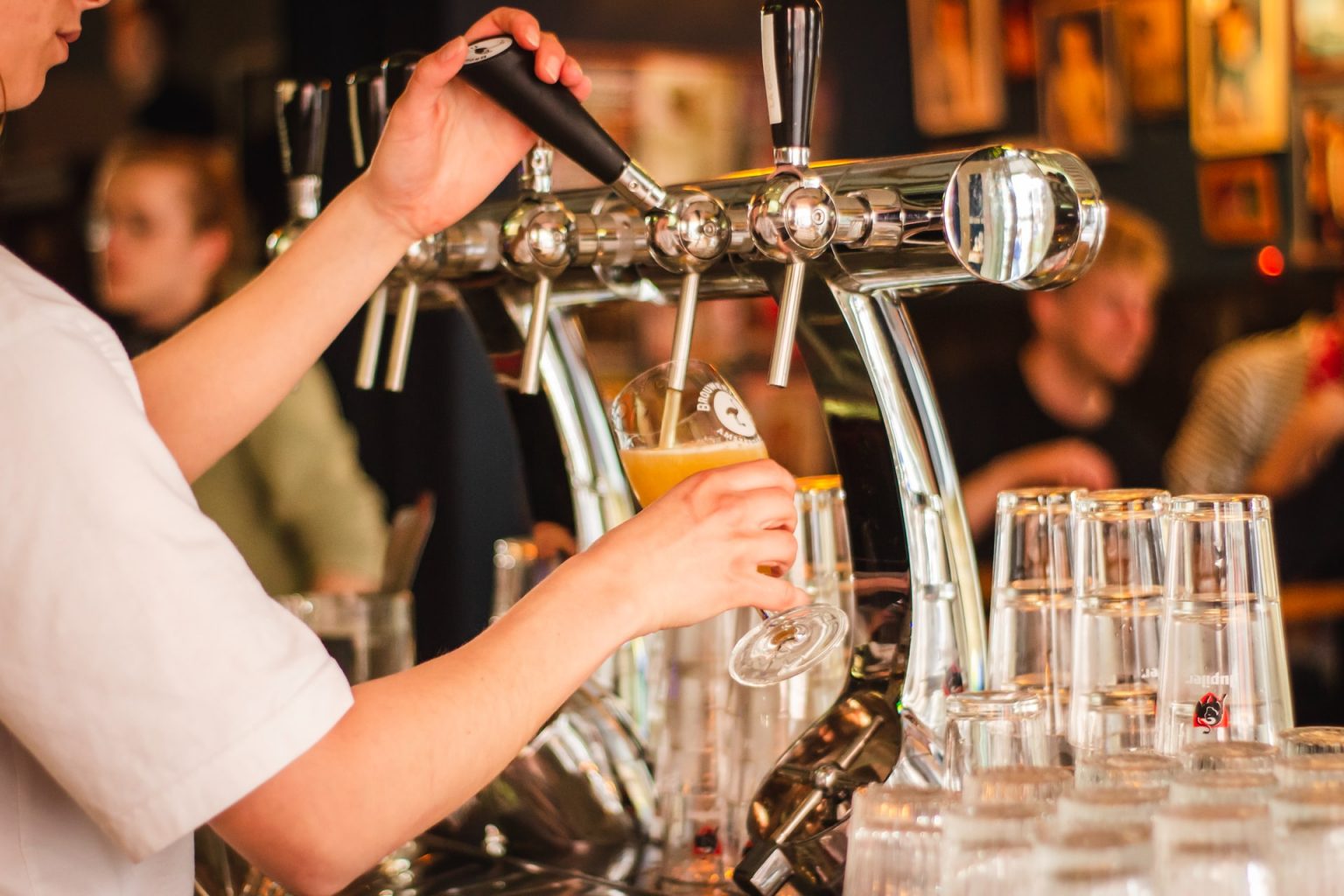 Recently opened to the public, Starr Hill Biergarten is an exciting new rooftop brewery! You can choose from beers, ciders, seltzers, and more, along with delicious, savory food that will tickle your taste buds. On their menu, you'll find items ranging from Angry Orange cider and The Love Wheat beer to jumbo salted pretzels, black bean burgers and fries, chopped salad, and Black Forest brownie for dessert.
The ambiance is upbeat with live music, games that include chess and cornhole, a lounge area to rest, and a beautiful rooftop view of the pretty gardens nearby. You'll also find plenty of seating with a roomy setup of long tables and benches, along with a canopy hanging over the top to provide shade from the sun.
It's a fun, vibrant place to spend a few hours as you devour a hearty meal and play a game of life-size chess on their giant board or sit for a while with friends and socialize over fruity cocktails.